A lot of progress has been made in the past month on the construction of the Maryland Food Center anaerobic digester. Explore the progress through the photos below: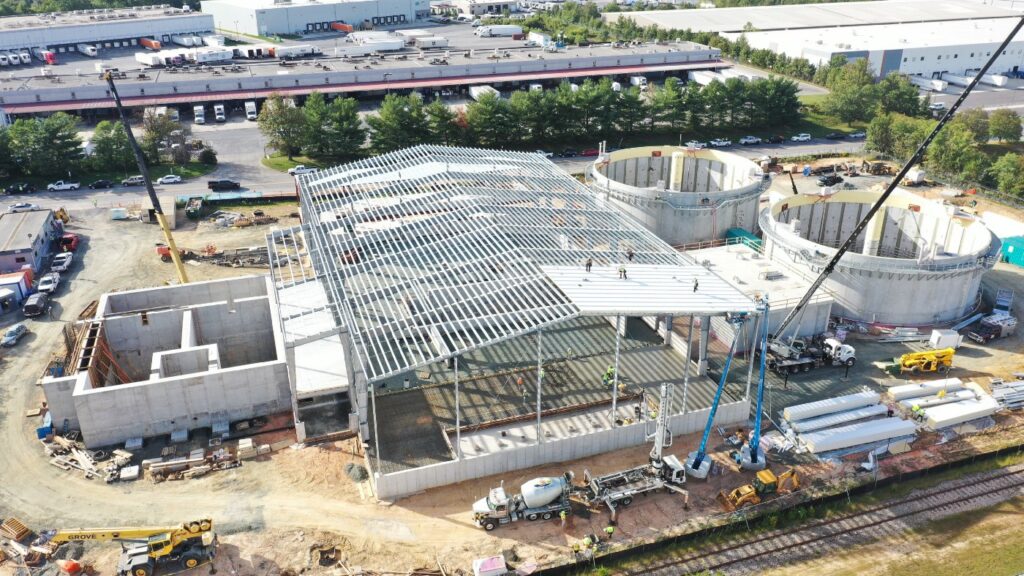 The frame of the receiving building and administration building is complete, and the tipping floor where waste will be received is poured.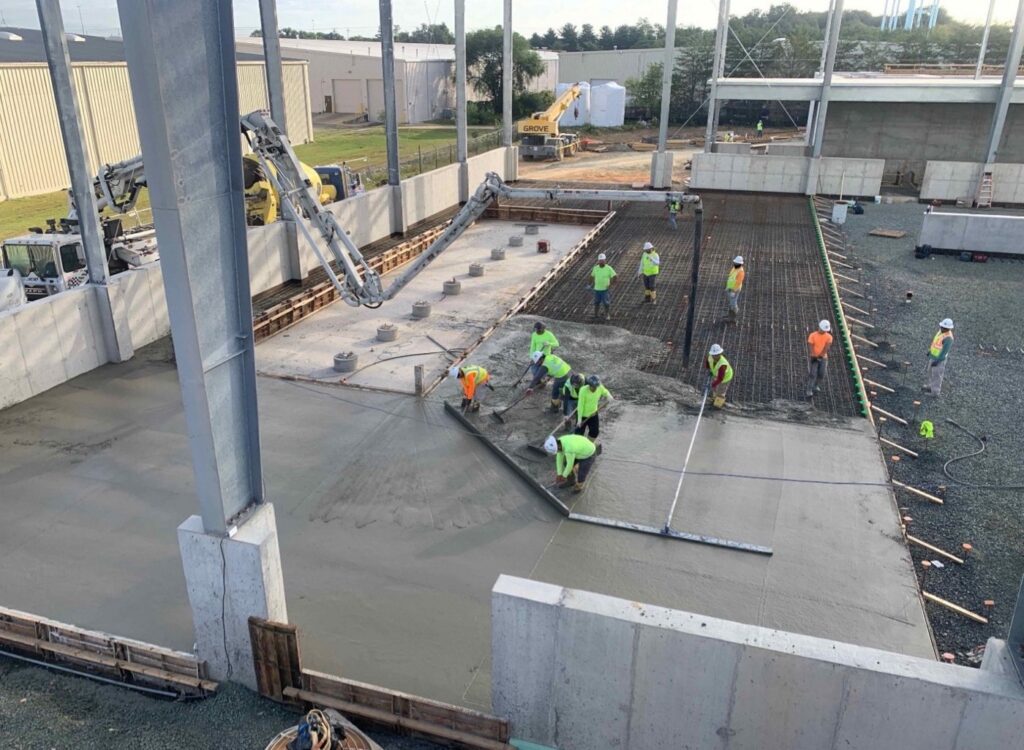 The mixers and heat exchangers are installed in the two digester tanks, as well as the feedstock feeding and digestate removal piping. We've nearly completed a catwalk that will give our technicians safe access to all maintenance and sampling points on the digester.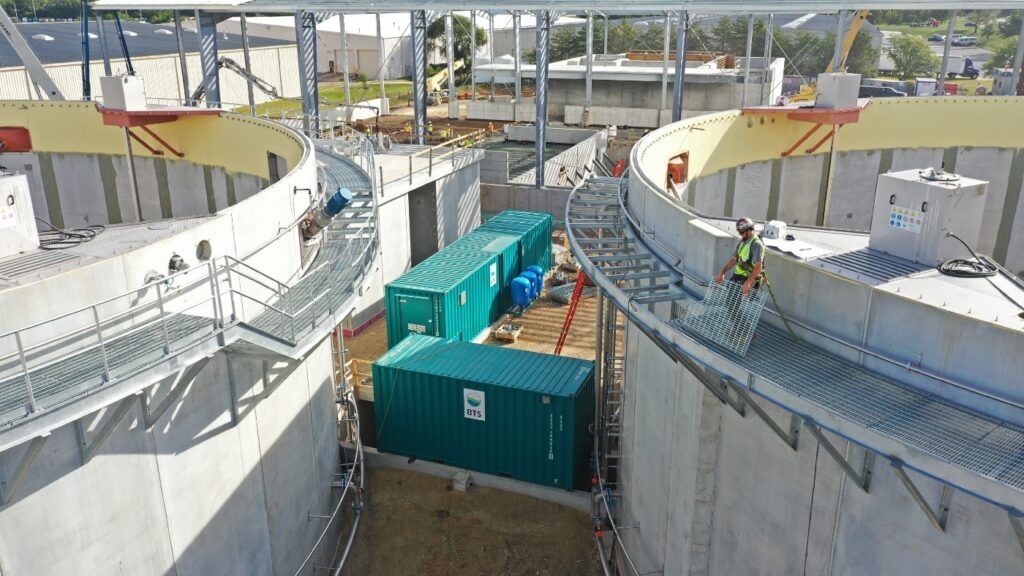 We're nearly completed constructing our wastewater pre-treatment bioreactor, an engineering and construction feat by itself with more than 5000 cubic yards of concrete. We've received and installed two technical containers that, with a series of controllers and pumps, acts as the central circulatory system of the facility by pumping liquids into and out of the receiving building, pre-tanks, and digester tanks. The technical containers were built and assembled by our colleagues in BTS in Italy, and are found in our digesters worldwide.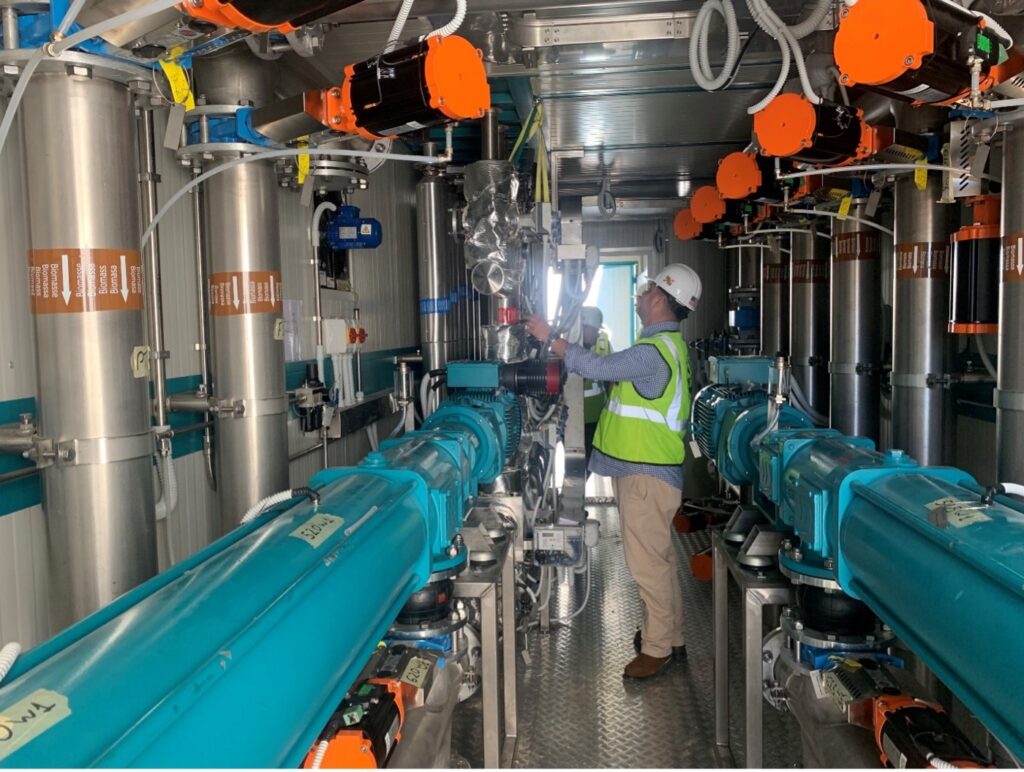 In addition to the work on-site, our energy partner BG&E has started extending the renewable natural gas connection piping to their nearby injection point and transmission line. Thank you to our neighbors as we temporarily disrupt traffic in the area.
In the coming month, we anticipate finishing the feedstock receiving building roof, walls, and floor, and begin to receive and install equipment associated with the depackaging equipment, digestate centrifuge, and wastewater treatment system. We'll also be installing two additional BTS technical containers and completing much of the plumbing and electrical connections from the four technical containers to our receiving building, pretank, and digesters, as well to biogas collection and upgrading system. BG&E will be continuing the installation of the renewable natural gas extension line.
To schedule a tour of the site, contact info@bioenergydevco.com.