Shawn Kreloff, Mr. Kreloff has a 30 year history of successful entrepreneurial ventures and investments. Shawn became interested in anaerobic digestion during his many travels to Europe and due to his long-standing interest in environmental issues. Mr. Kreloff began research into anaerobic digestion as a technology because it not only has a positive environmental impact but is also economically sound. Anaerobic digestion uses natural microbes to solve organic waste issues globally; and can help keep our air, water and soil naturally cleaner while simultaneously providing renewable energy and organic fertilizer. It is a great solution for our planet.
Peter Ettinger, Vice President, Business Development & Operations. Peter has more than 20 years in the fields of business and operational development, marketing, and sales.  His advisory and implementation work has been credited with more than a 600% increase in both public and private companies operational growth and has helped raise millions in the venture markets. Mr. Ettinger has held significant leadership positions from the Presidency of public company Document Security Systems focused on brand protection and security to the CMO role at CityNet Telecom, an innovative builder of  "last mile" fiber optic networks. He has taught entrepreneurship and commercialization strategies at Johns Hopkins Medical School and has started and then profitable sold several of his own ventures.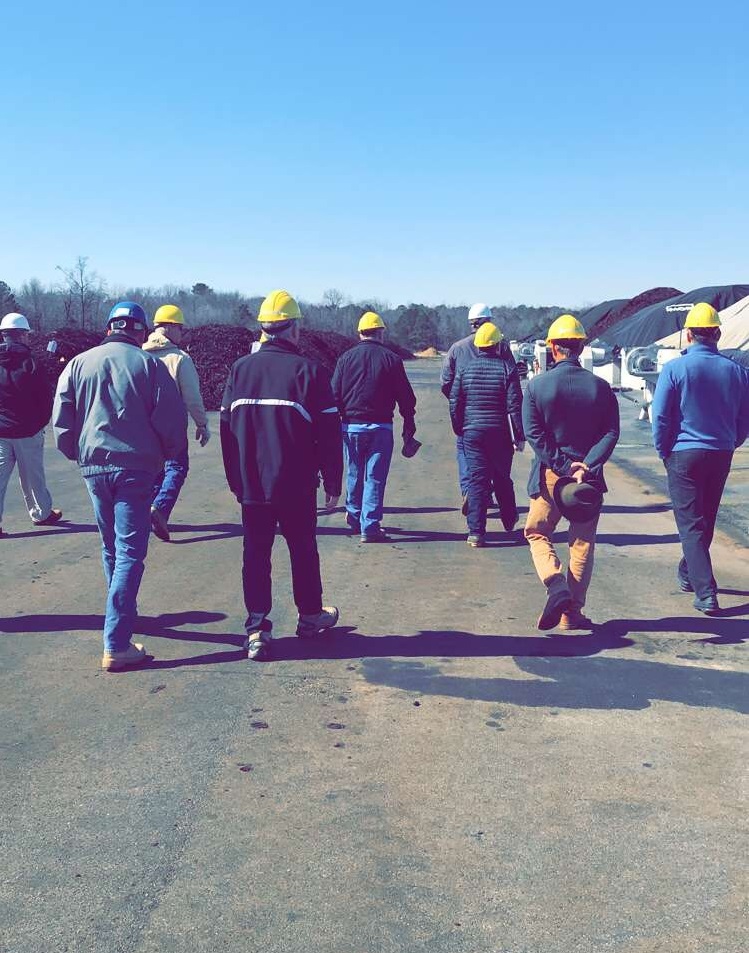 Christopher Galle, Chief Financial Officer. Christopher worked in the Investment Banking Division of Barclays from 2011 to 2018 focusing on financial institutions.  While at Barclays Mr. Galle executed both M&A transactions as well as a variety capital markets offerings including debt and equity for clients. Prior to his time at Barclays, Mr. Galle worked in Lehman Brothers Private Equity Group from 2005 to 2009 where he conducted analysis on private fund investments as well as direct co-investment opportunities. Before joining Lehman Brothers, he worked at Commerce Street Capital (fka SAMCO Capital Markets) focused on providing advisory services to community banks in Texas. Mr. Galle has an MBA from Columbia Business School and a BBA with Honors from Texas Tech University.
Gordon Holk, Director of Engineering & Construction.  Gordon has 30 years of experience in development, design review, construction, commissioning, plant operations, and asset management of power plant projects.  Mr. Holk has been involved in delivering twelve projects, eight as the Owner's Representative, from initial due diligence, through construction and to commercial operations totaling over 5,200 MWs and over $3.6 billion in capital cost.  In addition to power plant construction, he has been the project manager, overseeing numerous infrastructure projects that includes water, sewer, natural gas and fuel oil pipelines, and electrical transmission and switchyards. Mr. Holk has an AAS degree in Business Administration with honors from State University of New York-Canton and is US Navy veteran.   
Vinnie Bevivino, Director of Organics. Vinnie has been a leader in food waste recycling and soil fertility in Maryland for more than a decade.  He was a co-founder of ECO City Farms, where he demonstrated and taught intensive and sustainable urban agriculture based on composting and soil health.  He went on to start Seed and Cycle, a construction company that built greenhouses and composting systems for many of the small rural and urban farms in the DC / Baltimore region.  He then started and operated Chesapeake Compost Works, at the time the largest food waste composting facility in Maryland. There he and his team received material from many of the region's largest food waste generators and processed it into a line of bagged compost-based soil amendments sold throughout the mid-Atlantic.  Now, as the Director of Organics for BioEnergy DevCo, he is responsible for analyzing and sourcing feedstocks and developing markets for digestate for a series of AD facilities in and around the east coast of the United States and beyond.