Shawn Kreloff, Chief Executive Officer
---
Mr. Kreloff has a 30-year history of successful entrepreneurial ventures and investments. Throughout his career he has participated in the founding, operating, financing and advisory of over 25 different companies.
Bioenergy Devco (BDC) began as a research project for Kreloff. Through his research, he quickly discovered the far-reaching benefits of anaerobic digestion technology including environmental sustainability, the creation of renewable energy, and excellent plant economics. Kreloff also recognized the urgent need for this technology to help tackle our planet's growing organics recycling challenges. Anaerobic digestion's natural microbial process is a truly sustainable solution to organics management yielding healthier and cleaner air, water and soil while simultaneously creating renewable energy and organic fertilizer.
Kreloff's investment thesis for BDC is to marry BTS's proven anaerobic digestion technology with plant financing, engineering, project development, and to guarantee energy yields and plant performance. The last part of the thesis is to bring this solution to the United States and the rest of the world.
Chip Hoagland, Chief Financial Officer
---
Mr. Hoagland has more than 25 years of experience in corporate financial leadership roles in the infrastructure sector.
His infrastructure experience began at an independent power producer that initially helped to transform the US electricity generation industry into its current competitive landscape and then later expanded to 39 countries globally. He supported the funding, management, development and acquisition of electricity assets around the world in his role as VP & Treasurer of the NYSE-traded company.
Mr. Hoagland switched industries and joined a startup as the CFO & Treasurer in the then-nascent industry of LNG liquefaction and exportation from the US. There he helped raise a substantial amount of initial capital to fund the development of a large LNG export facility in Louisiana while also building out the finance function.
He later joined a solar electric energy firm that focused on development, trading and investor fund management headquartered in Washington, DC. He served as their CFO & Treasurer.
Mr. Hoagland began his career at an international public accounting firm in Washington, DC where he was an Audit Manager. He has a B.S. in Finance from George Mason University and a CPA with inactive status.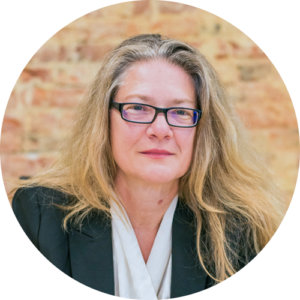 Christine McKiernan, Chief Operating Officer
---
Ms. McKiernan has more than 30 years of experience in the renewable energy and waste recovery industry. Prior to joining BDC she led project development efforts for organics recovery projects in the US for SUEZ North America and served as vice president of technology and development for BIOFermTM Energy Systems, leading a multinational team in waste to energy process development. Christine's experience includes the design, construction and operation of anaerobic, aerobic, waste and gas treatment projects serving clients in industrial and municipal markets handling wastes as varied as manures, biosolids, MSW, and a wide range of food processing residues. As Chief Operating Officer, Christine will deliver project solutions and execution incorporating BTS technology, design and operating expertise to the US.
Sylvia Hendron, Chief Development Officer
---
Sylvia has over 20 years of professional engineering, construction, project development, operations and senior management experience in geo-environmental consulting, environmental construction and the renewable energy industry.  She spent her early career in engineering consulting where she worked on the development and closure of solid waste landfills and geo-environmental remediation of brownfields and hazardous waste sites.  Her later career experience included deep well drilling, aquifer restoration systems, watershed treatment system design, tension structure design and construction, and biocompatible polymer soil stabilization and road construction.
Prior to joining Bioenergy Devco, she was Vice President of Engineering and Construction at Clean Energy Fuels where she led the development and construction of renewable natural gas fueling stations for public and private sector customers in transit, refuse and trucking industries in the United States and Canada.  She holds a Bachelor of Science degree in Civil Engineering and Master of Science degree in Geotechnical Engineering from University of Illinois, Champaign-Urbana.
Christopher Galle, Chief Investment Officer
---
Christopher has served multiple roles at Bioenergy Devco, having previously served as the company's Chief Financial Officer and Chief Operating Officer. In 2022, he was appointed as the Chief Investment Officer & Head of Investor Relations. He leads the company in acquiring new investments and the utilization of capital as the interest in anaerobic digestion project financing increases in the United States and around the globe. Additionally, he supports business development partnerships and opportunities. Before joining BDC, Mr. Galle worked in the Investment Banking Division of Barclays from 2011 to 2018, focusing on financial institutions. While at Barclays, Mr. Galle executed both M&A transactions as well as variety capital markets offerings, including debt and equity for clients. Mr. Galle also worked in Lehman Brothers Private Equity Group from 2005 to 2009, where he conducted analysis on private fund investments and direct co-investment opportunities. Before joining Lehman Brothers, he worked at Commerce Street Capital (fka SAMCO Capital Markets), advising community banks in Texas. Mr. Galle has an MBA from Columbia Business School and a BBA with Honors from Texas Tech University.
R. McClain Porter, Chief Commercial Officer
---
As Chief Commercial Officer, R. McClain Porter leads one of the main pillars of Bioenergy Devco (BDC) in ensuring the commercial success of each project. As a project takes shape in its nascent stage, the commercial team is charged with objectively analyzing the economic viability of the development, and commercializing projects earlier in the process with feedstock and energy contracts. The primary goal is to gear BDC's deployment of development resources to augment projects' economics and biological operations.
Before joining BDC, Mr. Porter was Founder and President of Catalyst RNG, where he and his team provided services in renewable energy project development such as securing funding, feedstock acquisition, and energy offtake for both internal and client projects. Prior to founding Catalyst, he worked in the renewable energy space with FreemanApplegate Partners, an energy efficiency auditing service provider, where he held responsibilities in client origination and project conception with commercial and industrial facilities. In prior years, he worked with a small governmental agency and local business owners to eradicate invasive species from populated areas in central Idaho, thus protecting the watershed and securing the future of related jobs in the region.
Mr. Porter holds degrees in Environmental Policy and Business Administration and looks to continue utilizing the effective pairing of his environmental experience and business acumen.